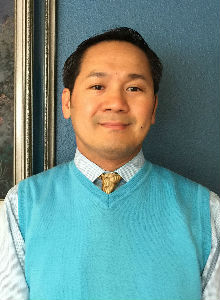 Dr. Paul Dole
Dr. Dole attended Loma Linda University School of Dentistry and opened his practice in November of 1997. He belongs to American Dental Association, California Dental Association, and Orange County Dental Society. In his spare time, Dr. Dole enjoys going to the movies, traveling and volunteering with his church at St. Martin. Dr. Dole is married and has three daughters.
Dr. Dole has dedicated his life to providing quality dental care centered around prevention. He has completed over 500 hours of continuing education covering all areas of dentistry, including OSHA Compliance Safety and CPR.
Dr. Dole believes that "A Healthy Smile is Always In Style". Come visit Dole Dentistry today. We look forward to meeting you!
Dole Dentistry